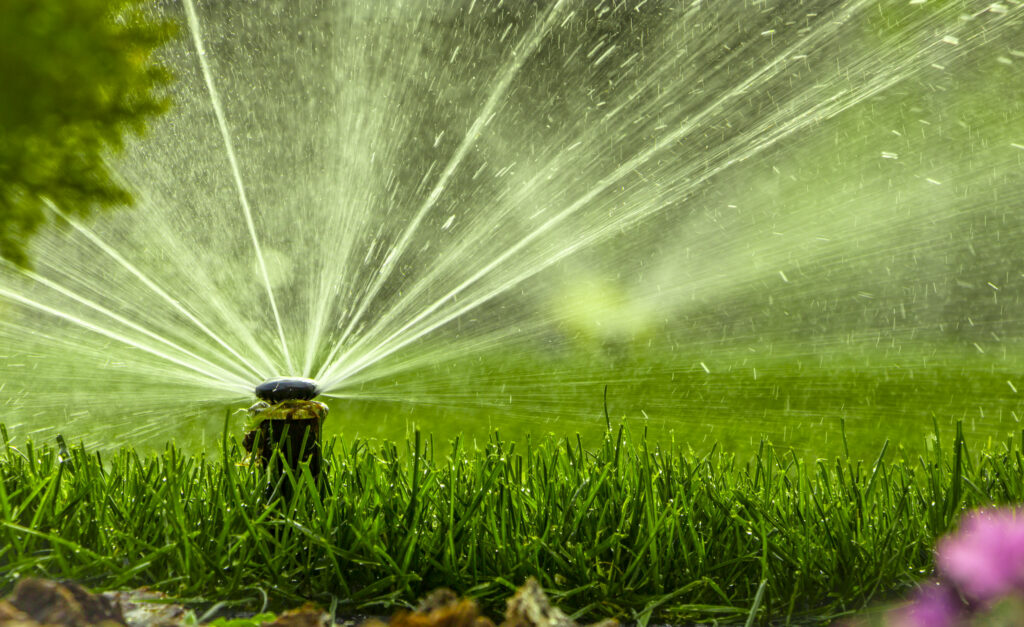 Irrigation? Automatic Sprinkler? Sprinkler Systems?
Call it what you want, but the bottom line is your lawn and landscaping requires two things: Sunlight and Water!
If you're spending money on re-turfing your property, sod and landscaping, you need to protect your investment with quality hydration.
A poorly designed sprinkler system can damage your plants, leave them thirsty, cause runoff, disease, and damage property and infrastructure such as walkways and driveways.
Of course, we all want to save water. Even if you're not doing it for conservation purposes, who wants to pay big water bills!?
Holistic Approach to Landscape Irrigation
Rich Miller Landscape takes a holistic approach to auditing your property's irrigation system. From there we'll suggest the most efficient ways to hydrate your lawn, gardens and landscaping with state of the art tools and Smart Irrigation equipment.
System Modification
Rich Miller has over 14 years of experience and history of installing and modifying irrigation systems for peak performance…
He will employ all at his command to develop and provide proper system modification for water conservation. His knowledge of the latest technology together with best practices in conserving water will afford you savings and ensure your system is in compliance with EPA WaterSense and Florida WaterStar standards.
Irrigation Audits
Rich Miller Landscape Service cares about water conservation in Florida's complex situations…
As CLIAs we:
Quantify and analyze landscape irrigation water use.
Collect site data.
Make maintenance recommendations and perform minor repairs.
Perform field measurements and observations.
Determine irrigation uniformity and efficiency.
Develop a basic irrigation schedule.
Work with a water manager or property owner to manage overall irrigation water use.
Irrigation Performance Testing
Rich Miller Landscape Service Inc. will verify that your irrigation system complies with local codes…
We:
Identify operational defects or deficiencies.
Examine and analyze water source and design flow.
Test and examine zones for malfunctions, overspray, broken heads and mis-matched nozzles. We will than provide you with remedy recommendations.
Are your sprinkler pumps right for the job?
Pump sizing is critical in the reduction to energy costs…
Incorrect pump sizing is one reason for inefficiencies and reduced pump life. One may consider a VFD (Variable Frequency Drive) if your flow rate is broad.
Rich Miller Landscape Service will help to determine correct pump suited to your operating conditions required by the irrigation output. We will calculate how much pump flow and TDH (total dynamic head) needed for your site. Some have experienced incorrectly installed well points or too few of them based on system demand.
Smart Systems Go Beyond the Rain Switch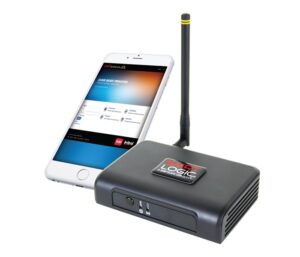 Think beyond the rain switch…
Ideally your system was designed with different hydro-zones, or areas that contain plants with similar water requirements. Further, our discovery of your available water, system design and determination of your precipitation rate we apply CLIA practices to determine appropriate output. This is more than scheduling time on a clock.
Smart Controllers. Such as ET based or Soil sensor-based systems. Wi-Fi communication vs cellular are examples which make changes to your clock without you. Consider adding a weather station so you know the readings are specific to your site.
Water and Electricity? They need some rules of conduct…
We're also experts in landscape lighting design and installation. Water and electricity are not a safe combination. We install the right tools to keep your lights and irrigation system working safely and in tandem.
Ready to get started? Contact us!