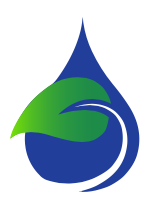 About Rich Miller Landscape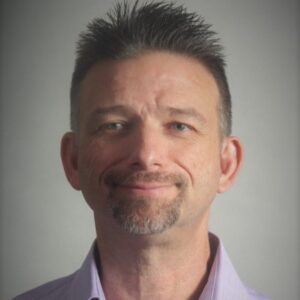 Rich Miller began his career in the green industry and landscape design by cutting lawns over 14 years ago. After several months, he left his regular job and never looked back. That business grew into a thriving all-phase landscape contracting business and he grew professionally as an irrigation specialist.
In 2014 he obtained his Landscape Irrigation Auditor (CLIA) certification which allowed him to offer irrigation auditing services. He also became listed as an EPA WaterSense contractor with his local municipality.
These certifications helped him to design with water conservation and efficiency in mind. He provided hundreds of system modifications to clients who were connected to potable water, which in turn conserved water and reduced costs.
He also began using AxisDE (diatomaceous earth) on all of his sod installation projects. This soil amendment further helped in reducing irrigation inputs.
Additionally, Rich earned Certified Irrigation Contractor (CIC) in 2018 and relocated the Tampa Bay market to join SiteOne landscape supply as a business development manager. This experience further crystallized his drive to work directly with water purveyors, municipalities and water managers as an irrigation consultant and Florida State irrigation contractor.
His company, Rich Miller Landscape Service, Inc. is also now an exclusive sales agent for AxisDE in the state of Florida, Puerto Rico and US territories in the Caribbean.
He believes his offering to the marketplace to be complete and more efficient. The smart water triangle of controls, system components, ​and soil science can now be promoted in a whole new way to the Tampa Bay marketplace.
Solutions for Landscape Design, Irrigation Design & Installation, Turf Management
Rich strives to continue to deliver solutions and results by consistently improving his experience and education in order to provide his customers the best possible project. Certifications include:
Certified Irrigation Auditor, IA
Certified Irrigation Contractor, IA
Florida WaterStar AP
EPA WaterSense Partner.
When not working on a landscape project; Rich and his wife spend time playing tennis, riding bikes on the Pinellas Trail and visiting points of interest around Florida. Rich also is an avid guitar player and is currently working on a recording project as well as playing at casual functions.
Improving Landscape Elements, Water Conservation, Integrity
OUR MISSION STATEMENT
Install every project with integrity and best practices in the Green Industry while providing the customer with landscape elements designed to improve their property and quality of outdoor living. Always provide detailed and important information so they customers make an informed decision about their project.
Landscaping, Irrigation, Sustainability, Green and Turf Management
LICENSES AND CERTIFICATIONS & AFFILIATIONS
Florida Irrigation Contractor #: scc131152264
Irrigation Auditor Certificate
Irrigation Contractor Certificate
Florida WaterStar Certificate
EPA WaterSense Partner
Florida Irrigation Society
Irrigation Association
Florida Association of Native Nurseries
Florida Green Building Council
Sports Turf Managers Association
Golf Course Superintendents Association
A rating with The BBB
INSURANCE:
General Liability: $1M
Landscape, Irrigation, Turf Management and Green Certifications:
Contact us!